Plymouth Devils boss Mike Bowden eyes fortune change
Last updated on .From the section Motorsport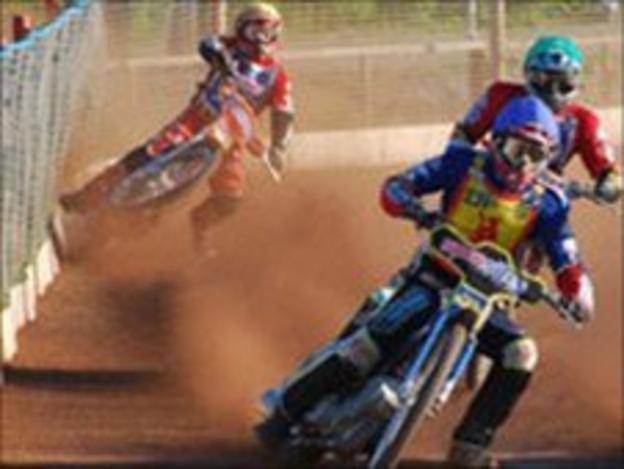 Plymouth Devils boss Mike Bowden is hoping the club's victory over Scunthorpe will provide a kick-start to their Premier League season.
The Devils overcame Scunthorpe 51-38 last Friday, their first league win from six matches.
Bowden said: "It gives us confidence for our next match on Friday when we will be looking to beat Glasgow.
"Ben Barker and Jesper Kristiansen were outstanding for us, but all the boys contributed points."
Barker, who has been selected to ride for Great Britain in their upcoming matches against Australia, notched an impressive 15-point maximum for the Devils.
Kristiansen was also in fine form, grabbing 13 points for the home side.
Despite the victory, the Devils remain rooted to the foot of the Premier League table, however they do have several games in hand over their rivals having started the season late.