Leicester Lions lose to Somerset Rebels
Last updated on .From the section Motorsport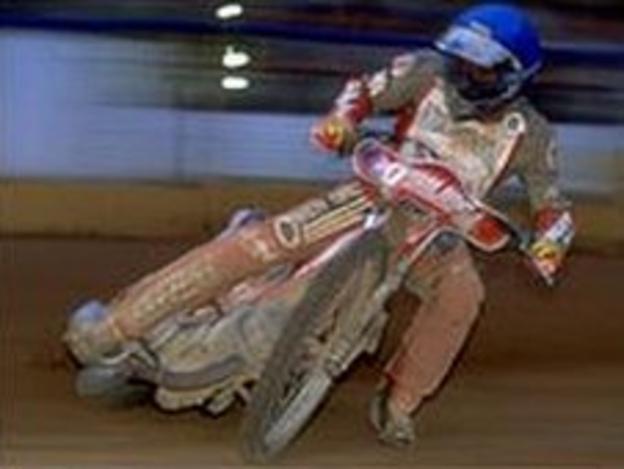 Leicester Lions were unable to recover from a slow start as they were brushed aside 53-41 by Somerset in their only Bank Holiday Premier League fixture.
Lions trailed by 16 points after heat nine but battled to keep the scoreline respectable against a side whose victory saw them go top of the table.
Friday's away defeat was followed by a two-game Inter-League Challenge against Premier League side Birmingham.
Lions won Saturday's home leg 47-43 but were outclassed in Sunday's return.
Birmingham, fielding a stronger line-up, eased to a 56-36 win.