Ronnie Russell wants Swindon Robins fans to return
Last updated on .From the section Motorsport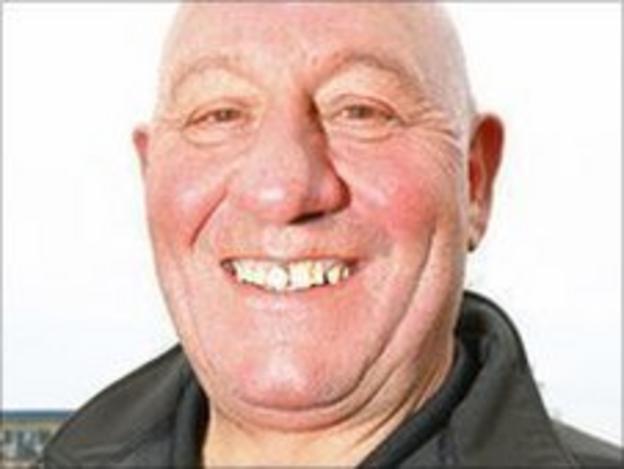 Swindon Robins boss Ronnie Russell has appealed to fans to show their support for the club by turning up in numbers.
The Robins have had a poor Elite League season so far and suffered their ninth defeat in 12 meetings on Thursday going down 49-41 to Belle Vue at Blunsdon.
The crowds have been down this season and Russell pleaded: "Please don't turn your back and go away from us."
He told BBC Wiltshire: "If they want speedway to continue at Swindon they need to support the boys."
Russell continued: "The losses are significant but [co-owner] Terry [Russell] refuses to get the begging bowl out.
"Everybody rallied round when this place was going to go and everybody said you can't lose speedway.
"People are just not coming, whether it's financial and they can't afford it, I do sympathise but if that is the case then may be we're better off not running.
"We're not in the process of doing that at the moment but it's certainly a concern.