Birmingham Brummies despatch visiting King's Lynn Stars
Last updated on .From the section Motorsport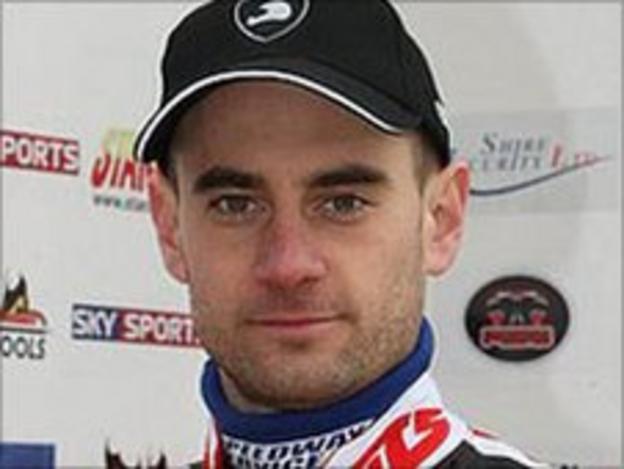 King's Lynn Stars suffered their second defeat in two days after succumbing to a spirited Birmingham Brummies comeback at Perry Barr on Thursday.
After a strong start the Stars led by four points going into heat nine, but Ales Dryml, Ben Barker and Darcy Ward spear-headed the Brummies revival.
The home side comfortably pulled away from Lynn, completing a 52-38 victory.
The result moves the Brummies up to sixth in the Elite League and leaves the Stars third.
Birmingham Brummies top scores (52): Ales Dryml (15), Ben Baker (13), Darcy Ward (12)
King's Lynn Stars (38): Mads Korneliussen (10), Niels Kristian Iversen (9), Kenneth Bjerre (8)