Alexander Sims to put F1 distraction aside
Last updated on .From the section Motorsport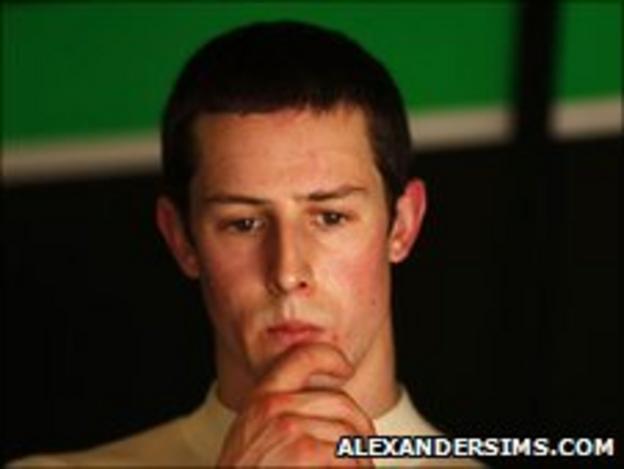 Alexander Sims is determined not to get distracted by the F1 circus as he prepares for his GP3 debut in Istanbul.
The GP3 circuit shadows F1's European races but Sims knows he must be fully focused on the task at hand.
"It's going to take a little bit of adjusting to," the 23-year-old Wansford driver told BBC Radio Cambridgeshire.
"But I've got my qualifying sessions and races out on track and that's what I've got to focus on, it doesn't really matter what the big show is."
Sims has made the switch from F3 Euro Series and has paired up with Irish team Status Grand Prix, with whom he has consistently led the time sheets in pre-season practice sessions.
The 2008 McLaren Autosport Young Driver of The Year winner has made it clear that ending the season as champion is his only option.
"The driver's title is what we've got to go for this year, it's pretty much the only option, I've got to win it this year," he said.
"It's very easy to not worry too much about the first weekend, because you think you've got so far to go.
"But the first and last race score the same amount of points, so you've got to make sure you get everything from every weekend because very soon you can find yourself trying to claw points back."