Speedway: King's Lynn Stars thrash woeful Hammers
Last updated on .From the section Motorsport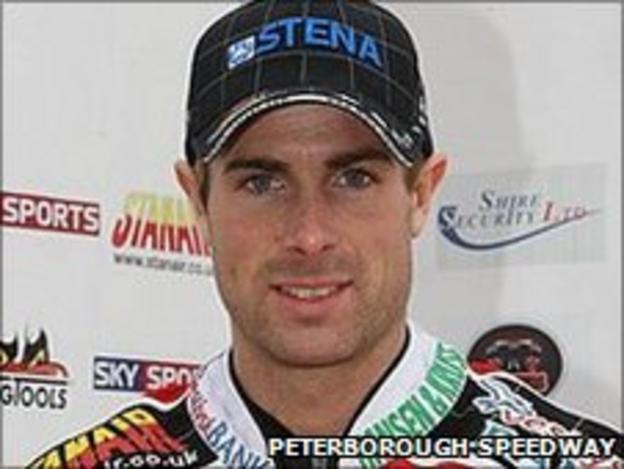 King's Lynn Stars swept aside Lakeside Hammers on Monday to record their third straight win in the Elite League.
Kenneth Bjerre and Niels Kristian Iversen claimed 14-point hauls for the Stars in the 65-30 victory.
Adam Shields (12) ran in the Hammers' only double-figure score in front of the television cameras.
"To win by that amount and to produce entertainment for the home fans was superb," Stars team manager Rob Lyon told BBC Radio Norfolk.
"From a neutral's point of view it was tremendous racing.
"We've got a team that are gelling nicely and the home performances are giving the team the confidence we need to go away and pick some points up."
The result moves Lynn up to second in the Elite League after four meetings and leaves Lakeside, who have ridden three times this term, fifth.
King's Lynn Stars 65: Kenneth Bjerre (14+1), Tomas Topinka (6+1), Oliver Allen (9), Mads Korneliussen (10+2), Niels-Kristian Iversen (14+1), Lasse Bjerre (5), Filip Sitera (7+4)
Lakeside Hammers 30: Lee Richardson (7), Kauko Nieminen (0), Adam Shields (12), Piotr Swiderski (1+1), Peter Ljung (4), Robert Mear (6+1), Kyle Legault (0)