Azi Farni Moto GP column: Testing times for teams and riders
By Azi Farni
BBC pit-lane reporter
Last updated on .From the section MotoGP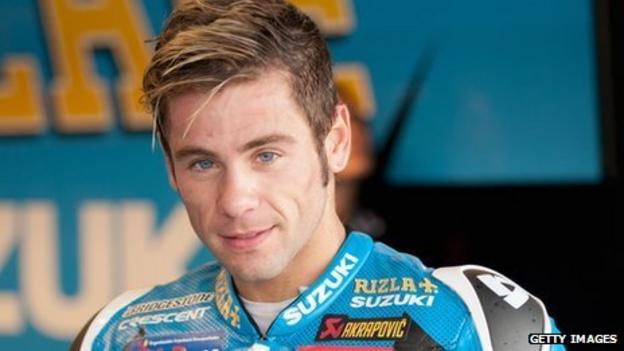 One hour into the first day of official MotoGP testing in Valencia, I bumped into a very worried looking Alvaro Bautista in the paddock, still wearing civvies and showing no signs of changing into leathers.
Knowing he was contracted to test with Suzuki, but also that he was in talks with Gresini, I asked him whether he would be going out on track that day "one way or another". His answer was "the day is long".
The post-Valencia test usually has the buzz of the start of a new season. It's the day when we see riders moving to new teams and get our first glimpse of how they might fare on their new machines - trying to read their body language to see if it's a "wow" or a "what have I done?" - and it's the day when we can first compare the factories' developments.
Last year's test headlines were Casey Stoner's early indication of world championship domination and Valentino Rossi's first laps on the Ducati Desmosedici after his hotly anticipated move to the Italian factory.
This time we were eagerly awaiting the official welcoming of the next generation of bikes, seeing the latest evolution 1000cc machines pitted against each other, having all tested separately during the season.
But this year, while Dani Pedrosa and Casey Stoner were busy showing why Honda dominance has no sign of faltering in the new era, it seemed that all the action was happening off the track.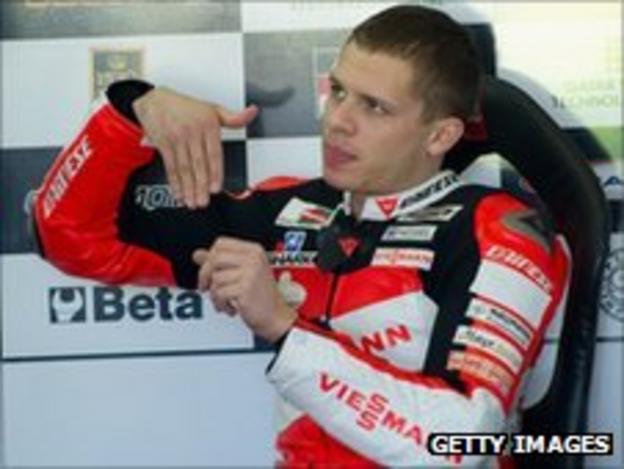 While the riders were putting in time on their bikes, team managers and media officers were working overtime behind the scenes to get new contracts and press releases out in time to get something out of the test session.
On Tuesday morning, Suzuki's Paul Denning was resigned to losing Bautista but said the Spanish rider would definitely do some last bits of testing for them that day, as he was contracted to do.
Three hours later, however, Randy de Puniet was furiously tearing Pramac sponsor badges off his leathers in order to get on with three hours of testing on the Suzuki GSV-R.
Given that Suzuki have still not finalised their 2012 plans and were only testing on Tuesday, there was a lot to prove in that time and De Puniet certainly did his bit, posting the fourth-fastest time on the 800cc GSV-R at the end of the day, ahead of the 1000cc Ducati and satellite Yamaha machines.
Those three hours may just have been enough to prove to the Japanese factory, still undecided about their future, that it is worth their efforts to field one or two bikes next year, despite the fact their stalling means starting the year with 800s.
It might also have been enough to earn De Puniet a contract, should Suzuki give the green light to a 2012 MotoGP project, either as a lone rider or alongside John Hopkins.
Meanwhile, after a nervous Tuesday and Wednesday morning, Bautista managed to get the Suzuki release and Gresini contract signed in time to get him on track on the final day of testing.
Riding Hiroshi Aoyama's 800cc bike from the grand prix weekend, he posted the ninth-fastest time, two seconds off the 1000cc pace. Taking over from Marco Simoncelli will be a hard task for the young Spaniard, whose contract, being with Gresini rather than HRC like the man he replaced, means factory support will need to be earned rather than guaranteed.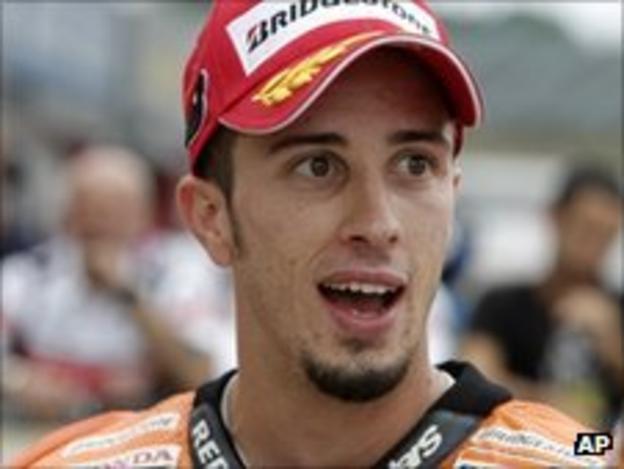 Also riding an 800cc Honda for the two days of testing was recently crowned Moto2 world champion Stefan Bradl, who jumped onto Toni Elias's bike and immediately impressed team manager Lucio Cechinello with his ability to adapt. It seems only a matter of days now before an announcement is made tying Bradl to LCR.
The biggest winter transfer, as announced after the Motegi race, was Andrea Dovizioso's move to Monster Yamaha Tech 3, ending a 10-year relationship with Honda and long association with Red Bull to take up a bike which he was sure, before he rode it, would suit his riding style.
No-one was anticipating that move more than the factory Yamaha engineers keen to get input and feedback from the rider who had seven podiums on this year's championship-winning bike.
The Italian's every technical debrief was held not only with Tech 3 crew chief Guy Coulon and his satellite crew, but also with plenty of blue and white shirts from the factory, including Jorge Lorenzo's crew chief Ramon Forcada.
Dovizioso finished the test fifth fastest, +1.4secs off his old team-mate Pedrosa's fastest time of 1min 31.807secs, but it will be very interesting to see how much his and factory counterpart Ben Spies' +0.5secs gap is reduced in February once that feedback is put into development over the winter.
Over at Ducati, Valentino Rossi was trying out the new twin-spar aluminium frame, although the factory were keen to point out that the bike was in its experimental stage.
Rossi finished sixth fastest, 1.52secs off the pace, making little ground on last year's +1.58secs despite a season of heavy modifications to the bike. What the factory do between now and Sepang will be crucial in what is to be a make-or-break season in 2012.
Interestingly, only one of the six claiming rule teams (CRTs) who had initially secured a place on the 2012 grid earlier in the year were testing in Valencia: BQR were present testing their FTR/Kawasaki with rider Yonny Hernandez, who will make the step up from Moto2 with them.
Forward Racing are the only other entry with a confirmed rider and bike and their test absence was due only to Colin Edwards' ongoing recovery from a shoulder dislocated in the crash in Sepang in which Simoncelli lost his life.
Kiefer Racing had already decided to stay in Moto2 before Bradl's MotoGP move looked likely, while Marc VDS and Paddock GP seem to have all but forsaken their CRT projects too.
Andrea Iannone's Speed Master team were in limbo waiting to see whether the Italian would get the Gresini ride before Bautista put pen to paper but, with Gresini's CRT ride apparently looking like going to their Moto2 race winner in Valencia Michele Pirro, they are now back detailing their CRT plan.
Aspar were the only current team not to test in Valencia, having not finalised their rider or bike options for their new CRT project, but three new teams were testing - Italian outfit Gapam and Spanish teams BQR Inmotec and Laglisse.
The times were a little disheartening, although it is still early days and with more testing time than the MotoGP outfits, hopefully we will see a bigger development in the Sepang tests.
Even so, it is unlikely that CRT bikes with production-based engines will be immediately competitive in the million-dollar world of prototype machines and advanced electronics, although the idea seems to be that over time there will be more CRTs and fewer factories.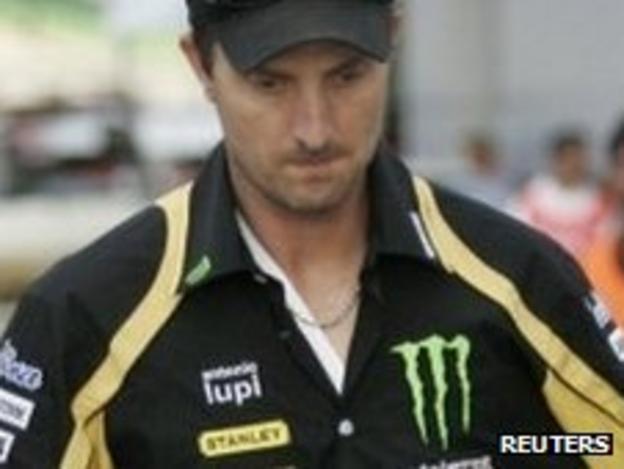 With factories' increasingly putting up their leasing costs to satellite teams, forcing Gresini and Pramac down to one leased bike each and Aspar to abandon their MotoGP project altogether in favour of becoming a CRT, something has to be done to tackle the dwindling grid numbers in the premier class.
Only one rider in one race has managed to finish outside the points this season, with an average of 13 riders finishing each race and a low of 10 in Phillip Island. If all these CRTs actually start 2012 along with Paul Bird's expected entry, we could see over 20 bikes on the grid next season.
Dorna chief executive Carmelo Ezpeleta has hinted at a change in regulations regarding electronics - arguably the biggest factor in the four seconds a lap between factory and claiming rules bikes - saying "in the future there will be equal electronics for everyone".
While 2013 will be a tentative learning step for both the new teams and the regulators, the future of CRTs is an exciting possibility.
As Bautista said, "the day is long". Well the winter break is even longer and next year in Sepang we await the arrival of a number of new riders and teams, the start of a new era and hopefully, finally, a competitive Ducati.