New Birmingham Brummies owners to set their sights high
Last updated on .From the section MotoGP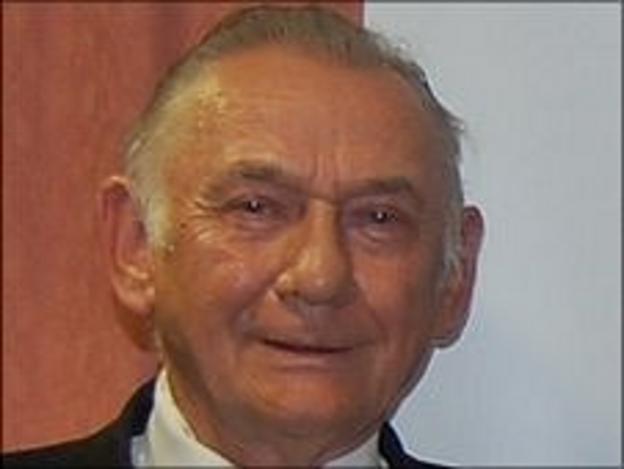 The new owners of the Birmingham Brummies are keen to make an impact on next year's Elite League.
Directors of Oldbury-based BCTG, Chris Luty and Alan Phillips, have bought the Brummies from Tony Mole, the man who brought speedway back to Perry Barr.
"We're going into this with our eyes open," Luty told BBC WM. "The key thing is we need to make the team successful.
"We want the Brummies to be the elite of Birmingham and for Birmingham to be proud of the Brummies," added Phillips.
The intention is for the team to remain in the Elite League, after a solid debut season that saw them finish ninth.
"That was always part of the deal as far as we were concerned," said Luty.
"We're intent on keeping the Brummies in the Elite League and building on last year's work, and who knows where it will lead this year?"
Former owner Mole is to retain a role with the club as honorary president, five years after resurrecting the Brummies' name.
"It didn't take me very long to accept the offer," said the former Workington promoter. "I'm very pleased to continue to be involved but in a non-financial sense.
"I'll be down here with my Brummies hat and hoping we have a much better season."
Mole, who put the club up for sale in September, says he took some care over ensuring that he found the right buyers.
"It was quite a big decision to sell the promotion," he added. "We vetted them because we didn't want to sell to anybody other than somebody we had confidence in for the long-term future of Birmingham speedway.
"I think these two entrepreneurs will take the speedway forward and keep it running."
There will also be continuity at team manager, with Graham Drury continuing in the role for the sixth successive year.
Graham and his wife Denise will carry on overseeing the promotion on match nights at Perry Barr, and the Brummies boss says the timing of the announcement was important.
Birmingham's new owners expect to start assembling the 2012 team over the next month ahead of the new season which starts in March.