GB win modern pentathlon European Championship silver in Sofia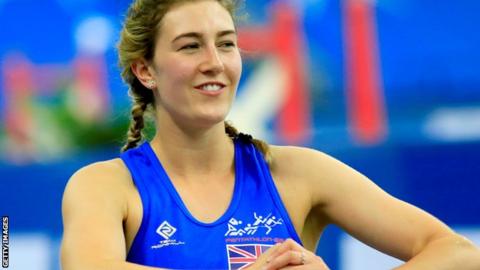 Great Britain's women claimed silver in the modern pentathlon European Championships in Sofia, Bulgaria.
Joanna Muir, 21, finished a career-best fifth, Kate French 10th and Samantha Murray 17th.
GB finished 18 points behind champions Lithuania, for whom Laura Asadauskaite retained the individual title she won in Bath last year.
The men's event ends on Sunday with Britain's Sam Curry and James Myatt currently ninth and 20th respectively.