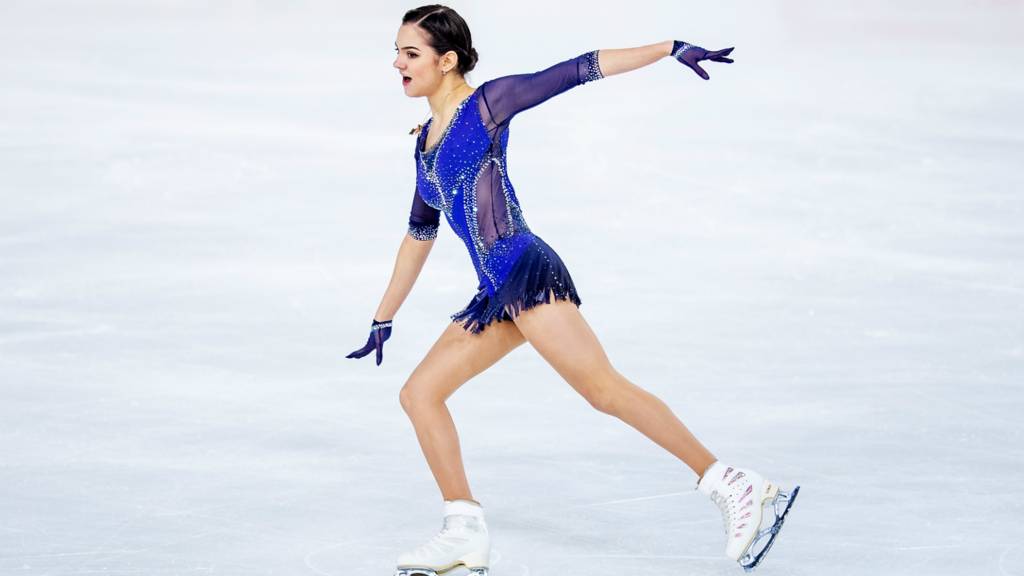 Watch: Figure Skating World Championships - Women's Free Skating
Today's event - Women's Free Skating

24 skaters will be competing for the title, with Russia's Evgenia Medvedeva starting as one of the favourites as the current holder of the world record for highest score.

Dundee's Natasha McKay will be representing Great Britain in her third World Championships.

Natasha will be following in the footsteps of one of skating's pioneers, Madge Syers, the Briton who became the first women's World Champion a few years after she entered the men's event in 1902 and won silver, prompting the International Skating Union to include women's events in what had been seen as an all-male sport.

PJ Hallam: 'The experience is going to be phenomenal'

Know your twizzles from your toe loops? A bluffer's guide

For the majority of us, shuffling along wearing blue plastic skates at Christmas on a town-centre ice rink is about as close as we get to "figure skating".

But in 1984, 23.95 million watched Torvill and Dean's iconic Olympic gold-winning Bolero routine and Britain's love of ice dancing took on new life.

The reality is, no matter how many times we see clips of Gemma Collins on Dancing on Ice, watching the 'pros' whizz around a rink can seem a blur of twizzles, Besti squats and toe loops.

With the World Figure Skating Championships taking place in Saitama, Japan, BBC Sport is giving you all the help you need to make sure you fully appreciate the beauty, grace and fearlessness of the world-class athletes. Know your axel jump from your death spiral and impress your mates with your knowledge of what a camel spin is with our bluffer's guide here.

What are the World Figure Skating Championships?

The World Figure Skating Championships, held annually since 1896, are viewed as the most prestigious event in figure skating outside of the Olympics.

Each year, the world's finest skaters come together to compete with dazzling routines which are judged on their technical difficulty and execution.

Contestants must complete a short program set by the judging panel, then compete in a free skate where they have total creative freedom.

No British competitor has won a medal at the World Championships since 1984, when Olympic champions Jayne Torvill and Christopher Dean claimed their fourth consecutive ice dance gold in Ottawa, Canada.

This year's contest sees the event return to the Japanese city of Saitama, which also hosted the 2014 edition.

The BBC will have live video coverage available on the BBC Red Button and online, and all of our coverage will be available to view again on the BBC iPlayer. Extended highlights will be shown on BBC Two on Sunday.

Friday 22 March

08:15-12:50 – Ladies Free Skating (14:40-19:00, replay, BBC Red Button)

Saturday 23 March

03:15-07:10 – Ice Dance Free Dance (21:05-00:45, replay, BBC Red Button)

08:15-12:50 – Men's Free Skate

Sunday 24 March

15:00-17:00 – Highlights, BBC Two

17:00-21:20 – Men's Free Skate replay, BBC Red Button

Get inpired: How to get into ice skating

Ice skating is for anybody and easy to learn, whether you just want a bit of fun with friends or are serious about joining a team. There's figure skating and speed skating - sports you may have seen at the Winter Olympics.

But skating doesn't have to be competitive. You can put on a pair of skates (which you can hire at rinks) and start gliding across the ice. It's best to make sure you can skate in a straight line before you attempt jumps and turns.

If you're a beginner you can check out Skate UK - a 10-stage programme to help get you started.