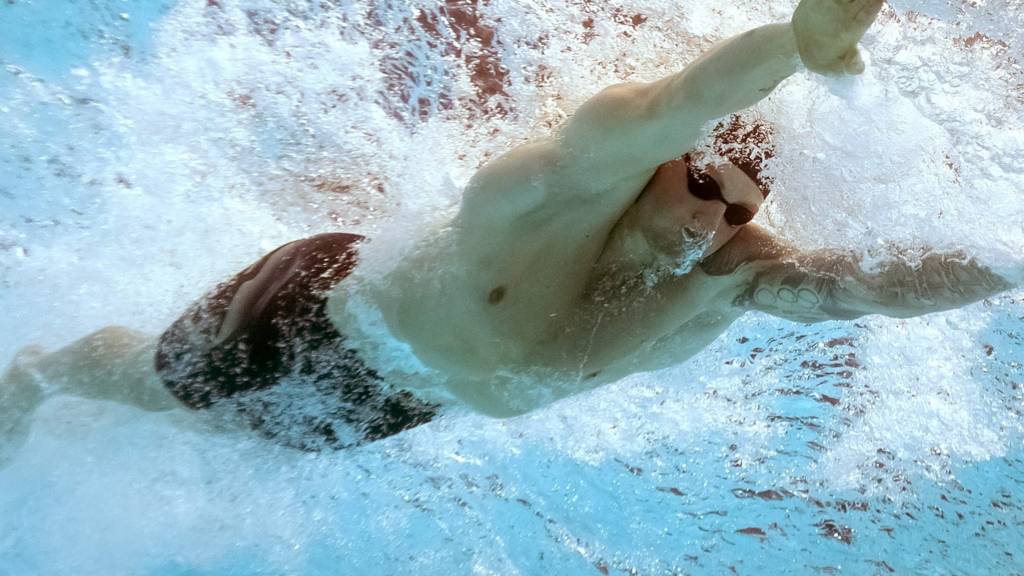 Catch-up: Swimming International League – London day two
Watch: Morozov powers to victory in skins finale

Watch: Le Clos wins men's 200m butterfly

Watch: London Roar battle to mixed relay victory

Watch: Peaty wins thrilling 100m breaststroke

Adam Peaty: International Swimming League is revolutionising swimming

Image caption: Adam Peaty is the world record holder in 50m and 100m breaststroke

Olympic champion Adam Peaty says the International Swimming League is revolutionising the sport after 25 years of "doing it wrong".

The last leg of the fast-paced, franchise-based league started on Saturday (23 November) and finishes on Sunday (24 November), with four of the eight teams from Europe and the United States competing at a sold-out London Aquatics Centre to secure a place in the finals in Las Vegas in December.

Fina, the sport's governing body, initially indicated it could ban athletes who took part in the ISL, but backtracked on the threat in January this year following a furious reaction from Peaty and many of his fellow elite swimmers.

Peaty, who swims for London Roar, told BBC Sport the new privately-backed format was "exciting and dynamic" and just what swimming needed following its launch last month.

Read more from Adam Peaty here.

Peaty on pain & what his tattoos mean

Adam Peaty talks BBC Sport's Nick Hope through all of his tattoos and explains the pain of getting a new one is almost like what he experiences during training.

What is the International Swimming League?

Image caption: Chad Le Clos won a silver medal in the 200 metre freestyle event at the 2016 Rio Olympics

The International Swimming League is a new team-based competition format for 2019 with fast-paced race sessions between eight teams composed of both men and women.

The league consists of seven swimming meets which take place in seven cities around the world. The regular season started in October has seen action in Indianapolis, Lewisville and Maryland in the United States, Budapest in Hungary and Naples in Italy ahead of the final meet of the regular season in London this weekend.

Each team competes three times, twice against in regular competition against fellow teams followed by a 'derby match' against their regional counterparts (European teams & United States teams), which includes this weekend's event between the European teams.

Teams competing this weekend:

London Roar (Great Britain) captained by Great Britain's Adam Peaty

Aqua Centurions (Italy) captained by Italy's Federica Pellegrini

Iron (Hungary) captained by Hungary's Katinka Hosszu

Energy Standard (Turkey) captained by South Africa's Chad le Clos

BBC Coverage

All times are listed as GMT and subject to change

Follow live coverage of the London leg of the International Swimming League across BBC Red Button, Connected TVs, BBC Sport website and app.

You can also watch live on BBC iPlayer and on catch-up for 30 days here.

Sunday 24 November

Day One: 17:00-19:00 - BBC Red Button, Connected TVs, BBC Sport website and app plus BBC iPlayer

One of the nation's most popular activities, swimming is for anyone and everyone. From chilling out on the inflatables to doing several laps in the deep end, it's hard not to love a dip in the pool.

Find out how you can learn to swim in England, Wales, Scotland and Northern Ireland.You can also use Swim England's pool finder to find your local swimming bath.

Watch endurance athlete & blogger Sophie Radcliffe explain how swimming in an open-water environment is an "exhilarating" experience.

Please follow safety advice about open-water swimming as detailed here, here or here.