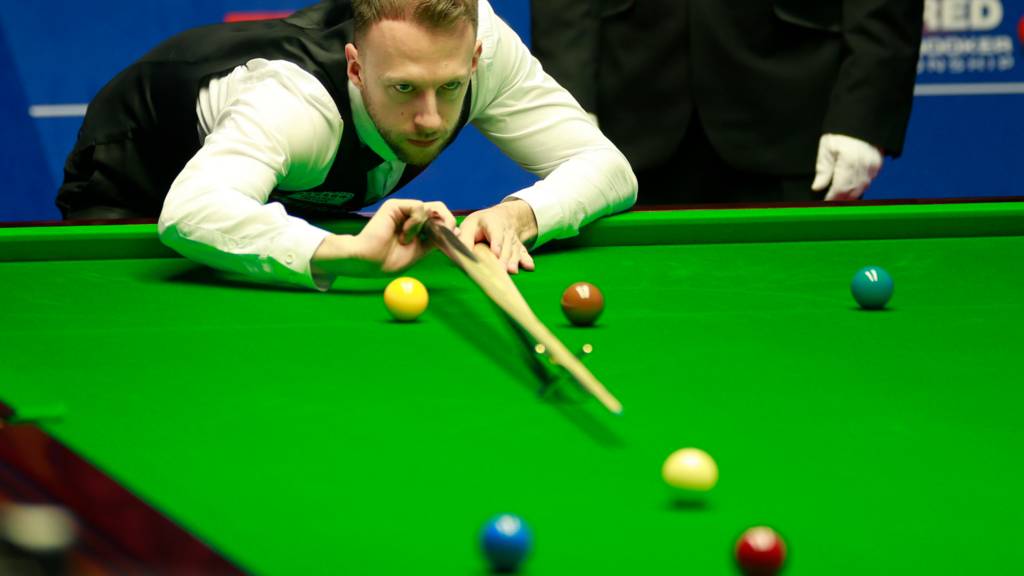 Higgins eliminated despite sublime 147

Four-time champion John Higgins was knocked out in the second round despite hitting the first 147 break at The Crucible since 2012.

Higgins lost 13-11 in a dramatic match against Norway's Kurt Maflin, becoming the third player to lose at the World Championship despite making a maximum break.

Maflin, who won three consecutive frames to seal his victory, will now face either Anthony McGill or debutant Jamie Clarke in the quarter-finals.

Read the full report from that match here.

Last year's final saw Judd Trump dismantle John Higgins 18-9 to claim his maiden World Championship title in one of the most breathtaking Crucible finals ever witnessed.

In a classic contest, the two shared a record 11 centuries and brought up the 100th ton of the tournament.

Trump took total control at 12-5 after the first day in Sheffield, helped by a run of winning eight straight frames.

Both missed chances of maximum breaks as Trump went 16-9 up, a lead he did not relinquish in the final session.

Read the full report here.

How can I watch the World Snooker Championship?

All times are BST and subject to change.

Full BBC TV and online listings for day eight of the World Snooker Championship.

Friday, 7 August

10:00-12:00 & 13:00-18:00 - BBC Two

10:00-14:00, 14:30-18:00, 19:00-23:00 - BBC Red Button

10:00-14:00, 14:30-18:00, 19:00-23:00 - Table 1 & 2, BBC Sport online, BBC iPlayer & Connected TV

19:00-21:00 - BBC Four

23:20-00:10 - Highlights, BBC Two

00:10-02:10 - World Championship Extra, BBC Two

The World Championship is snooker's biggest event and has been staged since 1927. It has been hosted in its modern form by Sheffield's Crucible Theatre since 1977.

It is one part of snooker's 'Triple Crown' events alongside the UK Championship and the Masters.

The event has seen some of the biggest names in snooker throughout the decades win the trophy, including Stephen Hendry (seven titles) and Ronnie O'Sullivan (five titles).

This is the first time the event will be held in August due to the Covid-19 pandemic.

Whether you choose to play competitively or socially, snooker is sure to get your brain working.

It requires skill and concentration and will improve your focus and hand-eye coordination.

Anyone can play regardless of age, gender or ability and it's not an expensive sport to get into.

Snooker is essentially a simple sport, once the rules of the game have been learnt - to do just that click here.