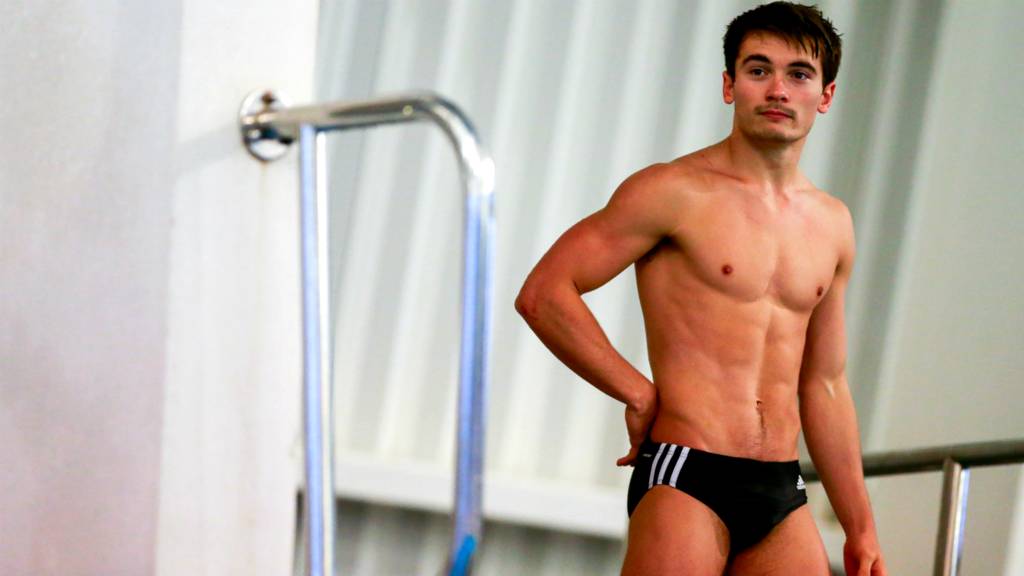 Catch-up: British Diving Championships
Summary
14:35-16:55 GMT: Women's 3m Final & Men's 10m Final
Sunday, 28 January

14:35-16:55 GMT: Women's 3m Final & Men's 10m Final - Connected TV and online

Could this be the next Tom Daley?

A 12-year-old boy is aiming to emulate Tom Daley when he competes in this weekend's British Diving Championships.

Euan McCabe trains at the same club in Plymouth where the double world champion and Olympic bronze medallist began his career.

He will be the youngest diver in the 10m platform event at his home pool.

"He's ready to compete with the big guys - it's a massive opportunity for him just to show what he can do," said Plymouth Diving head coach Alex Rochas.

McCabe is the latest diver in a line that not only includes Daley, but also recently retired European champion Sarah Barrow, Commonwealth Games medallist Tonia Couch and fellow internationals Matthew Dixon and Victoria Vincent.

Get Inspired: How to get into Diving

Diving is a sport where you jump into water from a platform or springboard at a range of heights while getting your body into a range of positions.

Under supervision at a club or training centre, it is one of the safest ways to get an adrenaline buzz.

From beginners to experts, children to adults, diving courses are run at swimming pools throughout England, Wales, Scotland and Northern Ireland.

Find out more with Get Inspired's handy guide here.