Video content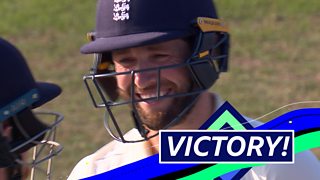 Well that's all from us on a very, very, special day at Old Trafford.
England have snatched an incredible, unlikely victory by chasing 277 to beat Pakistan.
Read all about it here or scroll down for video clips and reaction.
The highlights are under way on BBC Two. Tune in if you can.
We'll be back on Thursday for the second Test. I cannot wait!