Video content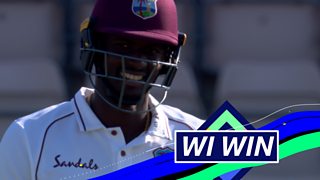 Well that's your lot from us for this week.
Thank you very much for joining us.
West Indies are the winners but Test cricket is too. It may not have gone how England fans wanted but you've got to admit how good it is for cricket to be back.
You won't want to miss the full highlights of West Indies' famous win at 19:30 BST on BBC Two and on iPlayer.
We'll be back on Thursday for the second Test. Goodbye!