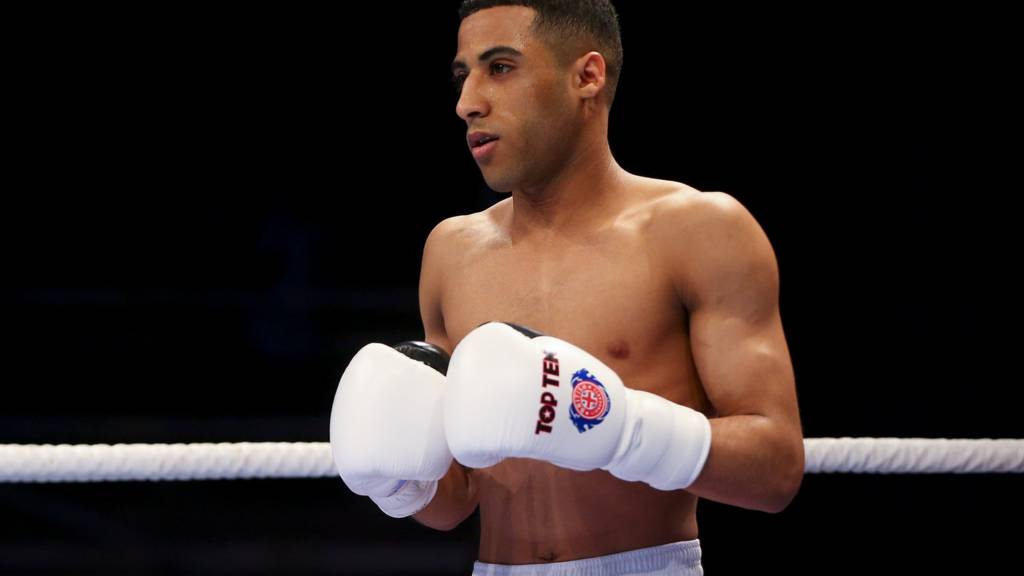 European Championships - England win one gold & six silvers
Summary
Seven English fighters reached their respective gold medal bouts, after wins in yesterday's semi-finals
Last eight go through to the 2017 World Championships
Galal Yafai and Pat McCormack competed for Team GB at the 2016 Rio Olympic Games
Pat McCormack won silver at the 2015 Europeans
England's Peter McGrail has taken the gold in the bantam final, beating Ukraine's Mykola Butsenko.

Today's schedule

Finals - 14:00 BST

Men's Light Fly (46-49kg) Vasilii Egorov (RUS) v Galal Yafai (ENG)

Men's Fly (52kg) Niall Dean Farrell (ENG) v Daniel Panev Asenov (BUL)

Men's Bantam (56kg) Peter McGrail (ENG) v Mykola Butsenko (UKR)

Men's Light (60kg) Iurii Shestak (UKR) v Gabil Mamedov (RUS)

Men's Light Welter (64kg) Luke McCormack (ENG) v Hovhannes Bachkov (ARM)

Men's Welter (69kg) Pat McCormack (ENG) v Abbas Baraou (GER)

Men's Middle (75kg) Oleksandr Khyzhniak (UKR) v Kamran Shakhsuvarly (AZE)

Men's Light Heavy (81kg) Joseph Ward (IRL) v Muslim Gadzhimagomedov (RUS)

Men's Heavy (91kg) Evgeny Tishchenko (RUS) v Cheavon Clarke (ENG)

Men's Super Heavy (+91kg) Frazer Edward Clarke (ENG) v Viktor Vykhryst (UKR)

British Boxers make history

British boxers have made history at this year's European Championships by guaranteeing more medals than ever before in the competition's 90-year history.

Eight of the GB boxing team reached Friday's semi-finals in Ukraine, guaranteeing medals in the process. Six of those fighters who have reached the semi-finals are making major international tournament debuts.

Today, seven British boxers will be taking part in today's finals.

To find out more about Britain's medal prospects over the weekend click here.

European Boxing Championships on the BBC

You can follow extensive coverage of the 2017 European Boxing Championships live from Ukraine on the BBC. Coverage of yesterday's semi-finals are available to watch again on the BBC iPlayer by clicking here.

Saturday's finals are live online and on connected TV from 14:00 BST.

European Boxing Championships 2017

The European Boxing Championships are the highest ranked Boxing competition for European amateurs. Held bi-annually, the 2017 Championships take place in Kharkiv, Ukraine.

In 2015 Russia finished top of the medal table, with the Republic of Ireland and Great Britain in second and third respectively.