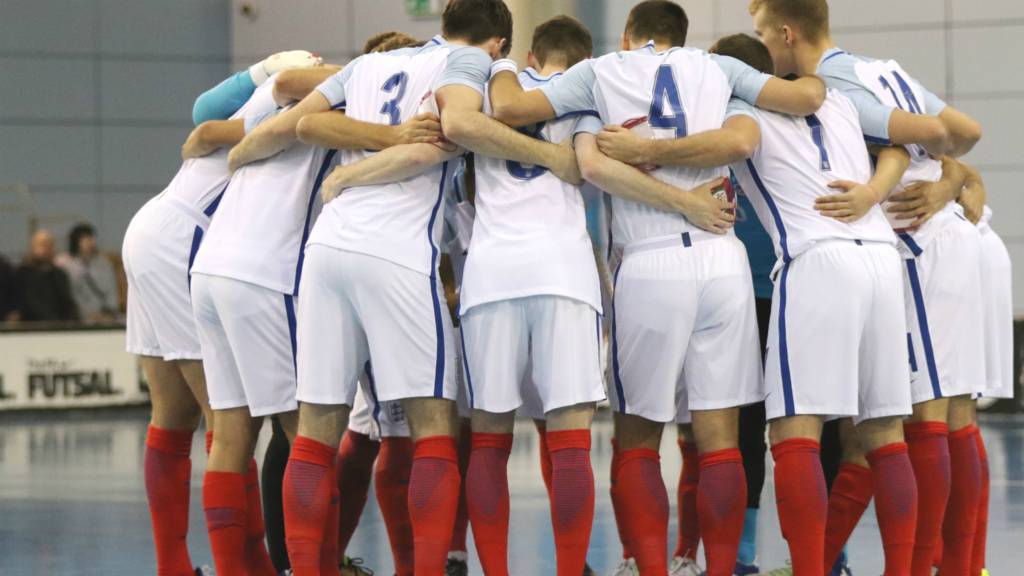 Catch-up: Futsal - England 2-6 Croatia
WATCH: Goalkeeper Zoran Primic scores Croatia's fifth goal from own area

Can England beat Croatia?

England Head Coach Michael Skubala has named an experience side Three Lions side who will face a tough test in a double-header against Croatia.

The Croatians are currently ranked 12th in the world with England down in 52th place.

The England senior squad recently suffered defeat in a two games against UEFA Euros finalists Poland, losing 3-1 and 5-4 in June.

BBC Sport will be broadcasting live coverage of both friendlies as England take on Croatia at St George's Park.

It will be available to watch on Connected TV and online via the BBC Sport website and app.

If you miss any of the action you can also catch-up via the BBC iPlayer.

Schedule

Monday, 24 September

19:40-21:45 BST, Connected TV, online and app

Futsal is an exciting, fast-paced small sided football game that is widely played across the world and is officially recognised by both UEFA and FIFA. The nature of the game places a large emphasis on technical skill and ability in situations of high pressure, and is subsequently an excellent breeding ground for football competencies that can be translated into the 11-a-side format of the game.