Cancun Grand Prix: Ashley McKenzie wins bronze for Great Britain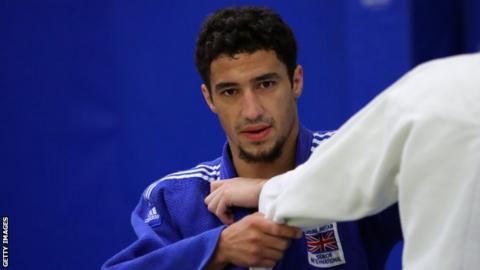 Commonwealth judo champion Ashley McKenzie won bronze for Great Britain on day one of the Cancun Grand Prix.
McKenzie, 27, beat American Adonis Diaz in the -60kg category on Friday to finish third in Mexico.
He had earlier missed out on a chance for gold after losing to Brazilian Phelipe Pelim in the semi-final.
There will be seven British judoka in action on Saturday, including 2016 Rio Olympic bronze medallist Sally Conway in the -70kg category.
The Cancun Grand Prix is part of the International Judo Federation's World Tour and runs from Friday, 16 June to Sunday, 18 June.