Craig Fallon makes World Championship judo squad
Last updated on .From the section Judo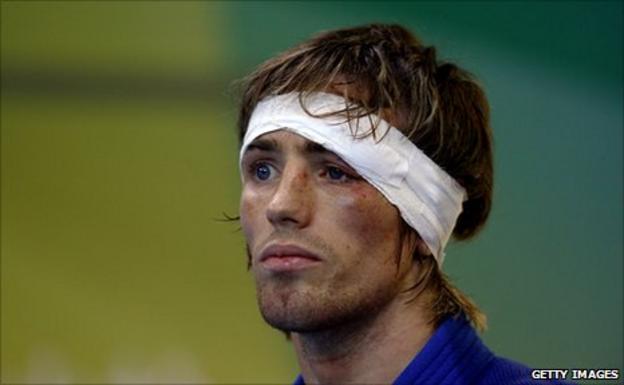 Craig Fallon has been selected for next month's World Championships in Paris.
After a two-year break from the sport, former World Champion Fallon returned earlier this year in a new weight category at under 66kg.
Others to make the cut include Ashley McKenzie, four-time European champion Karina Bryant (+78kg) and Euan Burton.
The 15-strong British squad will compete from 23-27 August in what will be an important marker ahead of next summer's Olympics.
Women squad: Sophie Cox (-52kg), Gemma Howell (-57kg), Sarah Clark (-63kg), Faith Pitman (-63kg), Sally Conway (-70kg), Karina Bryant (+78kg), Sarah Adlington (+78kg)
Men squad: Ashley McKenzie (-60kg), James Millar (-60kg), Colin Oates (-66kg), Craig Fallon (-66kg), Danny Williams (-73kg), Euan Burton (-81kg), Winston Gordon (-90kg), James Austin (-100kg)