Elite League: Cardiff Devils 4-3 Guildford Flames OT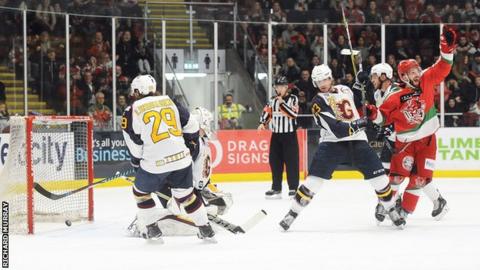 Gleason Fournier struck the decisive goal in overtime as Cardiff Devils edged a hard-fought Elite League encounter with Guildford Flames.
After Evan Ritt opened the scoring for Flames, Layne Ulmer levelled for the home side at the Viola Arena.
In the second period Flames opened up a two-goal lead through Kruise Reddick and Evan Janssen.
But Charles Linglet closed the gap before Joey Martin made it 3-3 in the third period to force overtime.