Challenge Cup: Cardiff Devils 9-1 MK Lightning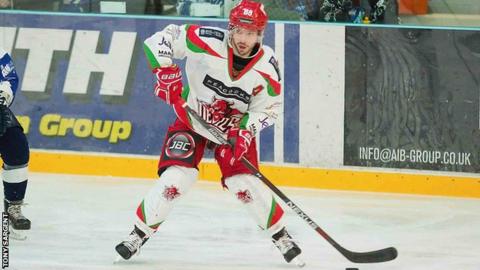 Cardiff Devils made light work of MK Lightning in their first Challenge Cup game of the season.
Charles Linglet and Michael Hedden both scored their first competitive Devils goals in the first period at the Ice Arena Wales.
Jake Morissette, Layne Ulmer, Matt Pope, Sean Bentivoglio and a hat-trick from Joey Martin completed the Devils scoring.
David Norris scored the visitors only goal in the first period.
It was Devils' second win of a weekend that began with a 3-2 triumph against Nottingham Panthers that began the Welsh club's Elite League title defence.