Elite League to drop to 11 teams after Edinburgh Capitals' departure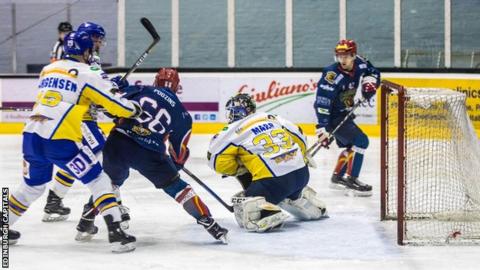 The Elite League will drop to an 11-team structure next season after confirming that no team will be replacing the Edinburgh Capitals.
Edinburgh lost their contract for ice time at Murrayfield Ice Rink in April, and the Elite League then rejected an application from Murrayfield Racers.
Hull Pirates, formerly Hull Stingrays, considered a return, but deferred their application because of rink concerns.
Elite League chairman Tony Smith said he was "sad" to lose Edinburgh.
"Having to meet to decide the way forward was not one we particularly relished after the circumstances involving Edinburgh," he added.
"We examined the options available at great depth and the most logical one to take was to go with 11 teams for the 2018-19 season."
The new structure will see each team playing each other six times in the regular season, with three home and three away fixtures.