Rich Chernomaz: Nottingham Panthers name Canadian as new head coach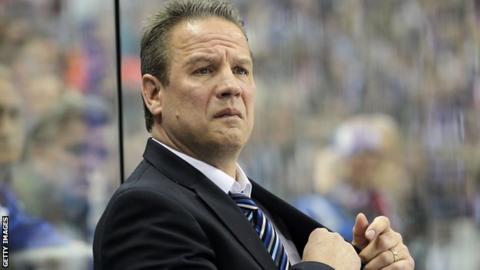 Nottingham Panthers have appointed Rich Chernomaz as their new head coach.
The 54-year-old Canadian, who is a former NHL forward, replaces Corey Neilson who left the club by mutual consent at the end of the season.
Chernomaz has been a coach in Germany for the past 17 years, most recently at Frankfurt, and coached Hungary's national team for five seasons.
"I like to play an offensive-minded and an aggressive type of system," he told the Panthers website.
"I would like to play entertaining hockey here as we feel fans work hard for their money and they want to come and see entertainment.
"They want to see their players and their team work and that's a big element of my strategy."
Panthers beat Fife Flyers 8-2 to finish third in the Elite League play-offs earlier this month, having lost 5-4 in overtime to the Sheffield Steelers in the semi-finals.