UK Ice Hockey Hall of Fame: Lyle and Huddlestone inducted
Last updated on .From the section Ice hockey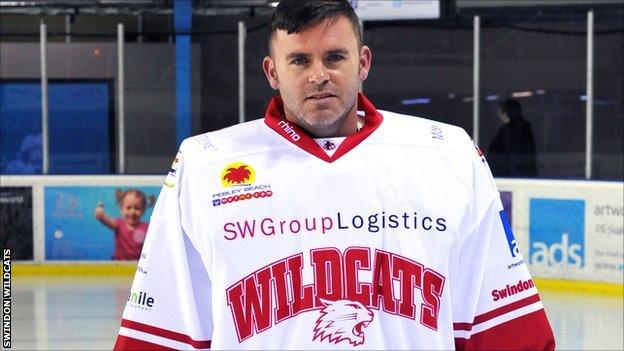 Stevie Lyle and Charlie Huddlestone have been named as inductees to the UK Ice Hockey Hall of Fame.
Former Cardiff Devils and Belfast Giants star Lyle, who made his debut at the age of 14, enjoyed one of the longest and most successful careers of any British netminder.
Scotland's Huddlestone, also a netminder, was a star in the 1950s and 1960s in his homeland and in England.
"It is special to be recognised," said Lyle, a Super League winner in 1997.
"It is a massive honour to be inducted into the Hall of Fame.
"I am very touched by the award and I feel honoured to be listed alongside some of the most famous names in this sport in the UK."
Lyle retired at the end of the 2016-17 season after three years with the Wildcats.
Huddlestone died in 1998 at the age of 73.