Manchester Phoenix: Premier League side fold over financial issues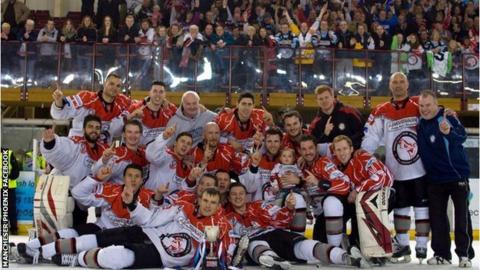 Premier League side Manchester Phoenix have folded after talks with a potential investor to ease their financial situation came to nothing.
The club had not played in their home city since 2015 when Manchester Storm were reformed to play in the Elite League at the Altrincham Ice Dome.
Phoenix have since played in Deeside in North Wales and have been in Blackpool this season as they attempted to find a site to build a new home rink.
They will leave the league immediately.
A club statement said they could not complete the season because of a "significant budget shortfall", but confirmed they would pay any outstanding wages to players.
"I am extremely saddened for the whole of the Phoenix community, but this decision has become inevitable," said owner Neil Morris.
"I'd like our fans to remember the great things the club has achieved, and the impact we've made on British ice hockey."