BBC Sport - Friendship Four to return to Belfast for another two years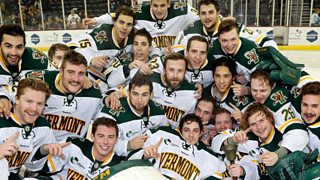 Friendship Four to return for another two years
The Friendship Four ice hockey tournament is set to return to Belfast for at least the next two years following the success of the event in 2015 and 2016.
An official announcement regarding next year's competitors will be made in January.
The University of Vermont beat Quinnipiac University 5-1 in the final of this year's tournament on Saturday.