BBC Sport - Face Off: Giants must be 'smarter' - Walser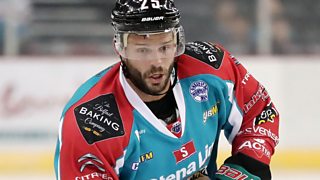 Face Off: Giants must be 'smarter'
Belfast Giants coach Derrick Walser says improvement is required after a 5-1 league defeat by Sheffield Steelers.
The Giants beat Braehead Clan by the same scoreline in the Challenge Cup 24 hours before Sunday's loss in England.
This week's edition also includes an interview with Quinnipiac president John Lahey ahead of next month's Friendship Four tournament at the SSE Arena.