Canadian Jim Vandermeer staying with Belfast Giants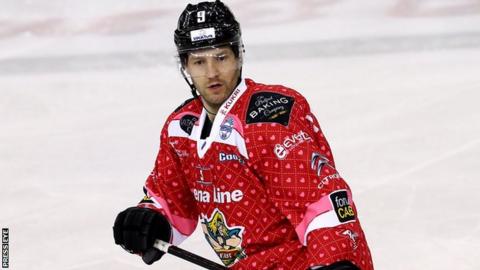 Belfast Giants have received a massive boost with the return of Jim Vandermeer for the 2016/17 Elite League season.
The former NHL defenceman from Canada joined the Giants in February 2016 and quickly became a fans favourite with his displays on the blueline.
"It is exciting to be back in Belfast, I really enjoyed my time there last season," said Vandermeer.
"I want to make the biggest impact that I can, play my game and help the team do better than we did last season."
"There is always a time and a place to get rowdy and drop the gloves and part of my game is playing physical and steady defence," he added.
Vandermeer played 482 NHL games in total for the Philadelphia Flyers, Chicago Blackhawks, Calgary Flames, Phoenix Coyotes, Edmonton Oilers and San Jose Sharks.
Before arriving in Northern Ireland last season, the 36-year-old spent the 2013/14 and 2014/15 seasons in the Swiss A League with the Kloten Flyers.
Vandermeer played with current Giants head coach Derrick Walser for Team Canada's Spengler Cup team in both 2013/14 and 2014/15.