Nottingham Panthers sign Leigh Salters but Jordan Fox leaves
Last updated on .From the section Ice hockey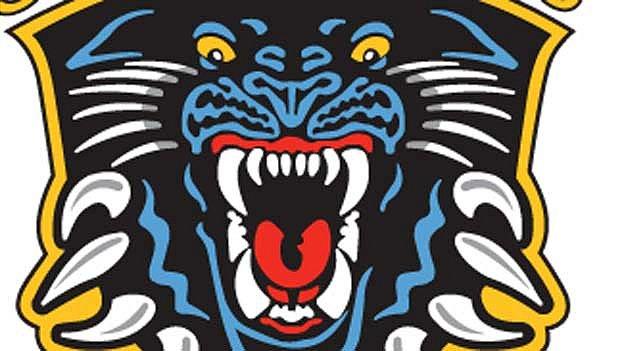 Nottingham Panthers have signed winger Leigh Salters, but captain Jordan Fox is to join a club in North America as player/assistant coach.
Canadian Salters, 24, played in the ECHL last season and has iced in the highly-rated American Hockey League.
Fox has left after two years with the Panthers, during which he captained the club to an historic treble last season.
"Obviously we all wanted Jordan back and he knows that," said Panthers head coach Corey Neilson.
"These things happen in sport. I wish they didn't, but they do.
"Jordan switched from forward to defence and back again last year, and that versatility was a big part of our success.
"He has a hugely tempting offer on the table and it is an offer with big prospects for him and his family too."
General manager Gary Moran added: "I think everyone knows what we think of Jordan at the Panthers organisation.
"The door's always going to remain open for players like Jordan Fox. He is welcome here anytime."
Newcomer Salters played 53 games in the AHL in 2010-11 and has spent the last two years in the ECHL with Florida Everblades.
"Panthers had a reputation for team toughness last year and Leigh fits that mould and ticks other boxes too," said Neilson.
"He's a big strong winger and he will be a handful when he bears down on opposing defences around the Elite League.
"He is a top-six ECHL forward, he will be a quality impact forward and we're pleased to get him. We've had great reports on what he can do."