Manchester Phoenix lose second home game to Basingstoke
Last updated on .From the section Ice hockey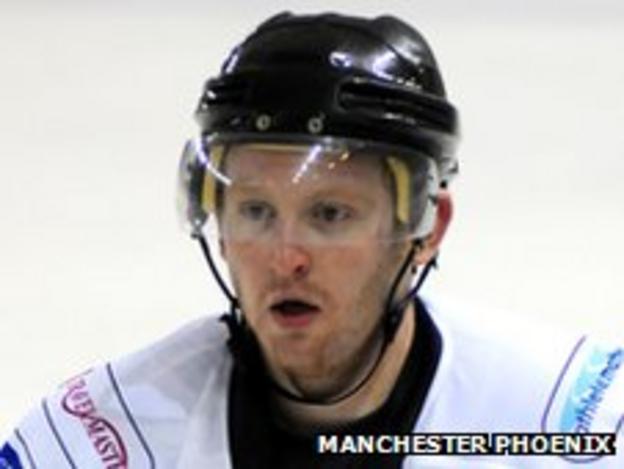 Manchester Phoenix suffered their second home defeat of the season, losing 3-0 to Basingstoke Bison.
Phoenix had won the reverse fixture on Saturday 5-3 with two goals from Martin Cingel and strikes from Tony Hand, Juraj Faith and James Archer.
It was Phoenix's fifth defeat in seven games which leaves the reigning champions lying sixth in the league.
"The guys have played really well but we are missing Jaroslav Spelda and Ladzi Harabin," coach Tony Hand said.
"Injuries are part of the deal. We'll just have to ride it out and do our best until we are back at full strength.
"Two points for the weekend are better than nothing, but I know it was disappointing to come away empty handed from a home game."