David Clarke deal with Panthers 'was never in doubt'
Last updated on .From the section Ice hockey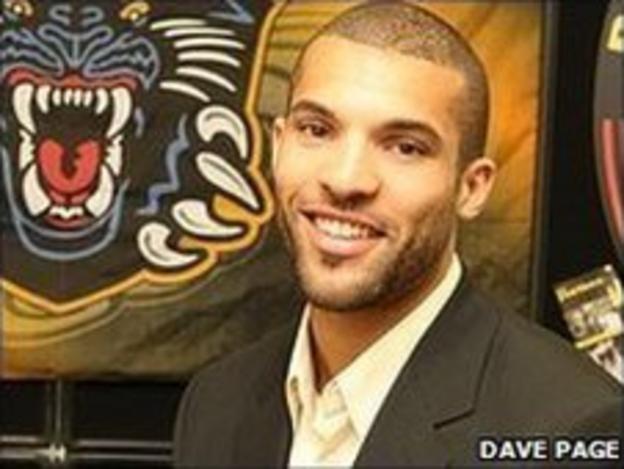 Forward David Clarke says an eighth season with the Nottingham Panthers "was never in doubt" after extending his current deal by a further year.
The 29-year-old's contract was due to expire at the end of the 2011/12 term but the GB international winger has now signed a one-year extension.
Clarke said: "There was never a moment's doubt that I would be sending the contract back signed and sealed.
"I think this was the easiest deal the GM has ever done."
General manager Gary Moran added: "It's another of those no-brainers. We like David, David likes us. Coach Corey Neilson was all for it.
"He's the kind of player who will not be taking his foot off the pedal just because he's sure of another year on his contract.
"In fact I'd expect David to try even harder this coming season as a thank you to the fans and the club."
Clarke, who has now scored 208 times in seven years at the National Ice Centre, netted 45 times last season as Panthers won the Challenge Cup and play-offs.
Coach Corey Neilson said : "David is a proven commodity and we know exactly what we're getting.
"If we get guys in to make the bullets he's going to put them away. He did it last year and he'll do it next year and now the year after that. Everyone is happy."