Robert Lachowicz extends Nottingham Panthers deal
Last updated on .From the section Ice hockey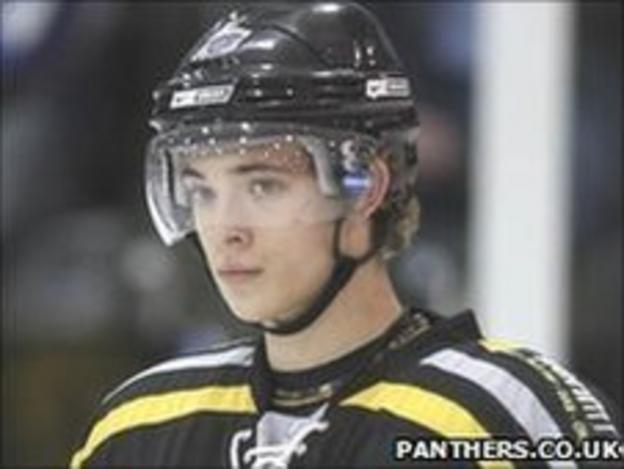 Great Britain international forward Robert Lachowicz has signed a new two-year contract with Nottingham Panthers.
Lachowicz scored the overtime winner in last year's play-off semi-final against Sheffield, as Panthers went on to beat Cardiff in the final.
"Lacho had a great year, everyone is convinced there's just more and more to come," said general manager Gary Moran.
"The coaching staff were thrilled with his development. His year away in the minors did him the world of good.
"It's brilliant to see another local lad really making his mark with the Panthers.
"The club's played a big part in that development and we're proud of that and Robert should be proud of what he's achieved already but there's still more to come."
Lachowicz is halfway through an existing two-year deal but his new contract will see him through until the end of the 2012/13 season.
Meanwhile, Panthers have announced they will begin the new season with back-to-back matches against Cardiff Devils in the Elite League.
The two sides, who met in last season's play-off final with Panthers taking the end-of-season title with a 5-4 victory, will go head-to-head in Nottingham on Saturday, 3 September and again in Wales the following day.
Panthers coach Corey Neilson said: "There are no easy games, that's a proven fact in this league but some are tougher than others.
"We had some cracking match-ups with the Devils last year. They're a good side, they're well coached and they, like us, have a core of last year's squad back for the new campaign, so there will be a load of guys on the ice who know just what it's all about.
"Everyone knows that the early games in the campaign are as important as any other. Back-to-back games are always extra spicy for players and fans alike."