My heart is with Nottingham Panthers - Corey Neilson
Last updated on .From the section Ice hockey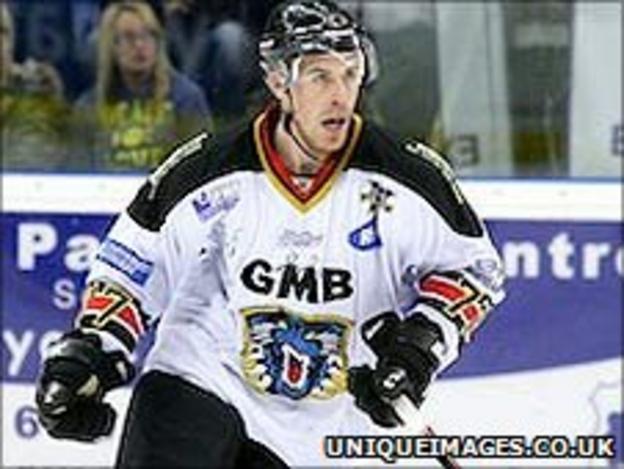 Nottingham Panthers player-coach Corey Neilson says his heart has always been with the club, despite a turbulent season which nearly cost him his job.
"My heart has always been with the Panthers. It's a fantastic organisation and a good club - it's a great job," Neilson told BBC Radio Nottingham.
"I don't want to leave here, the whole idea is to win a league championship."
Panthers finished fourth in the Elite League but won both the Challenge Cup and play-off final in the last three weeks of the season.
"We were very impressed with our imports players by the end and there will be some tough decisions [about who to retain]," he said.
"It is not just about how guys can play in the big games, when it comes down to crunch time and the play-offs.
"It's about commitment and passion in the day-to-day league title championship run."
Panthers have already re-signed British players David Clarke and Robert Lachowicz, along with North American netminder Craig Kowalski.
But there is still no word on whether assistant coach Rick Strachan will return to the National Ice Centre-based outfit.
Strachan was brought in to the club following defeats by Sheffield (twice) and Braehead over the festive period and Neilson is keen for him to return.
"I hope very much he will be back, I am sure he has some great offers," Neilson said.
"When I signed he was the first one I called to let him know, and I want him back.
"The void he filled and the job he did was a good piece of the puzzle."