Oisin Murphy cautioned for failing breathalyser before Salisbury meeting in June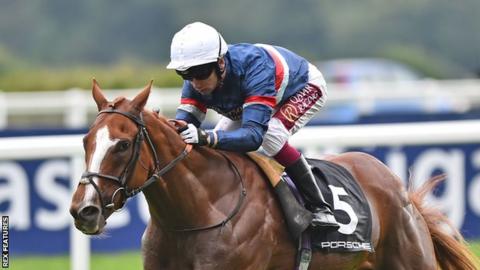 Top jockey Oisin Murphy has received a caution after failing a racecourse breathalyser that resulted in his being barred from racing at a Salisbury fixture on 16 June.
A disciplinary hearing heard that Murphy, who lies a close second in the flat riders' championship, gave alcohol readings of around 50% above the permitted level for jockeys.
Murphy gave two breath test readings of 26 and 27mcg per 100ml. The limit for jockeys riding in races is 17mcg, while England's drink-drive limit is 35mcg.
Scotland-born jockey Daniel Tudhope, who is based in North Yorkshire, leads the flat riders' championship with 82 wins, while Murphy has 80.