British Horseracing Authority announces review into anti-doping rules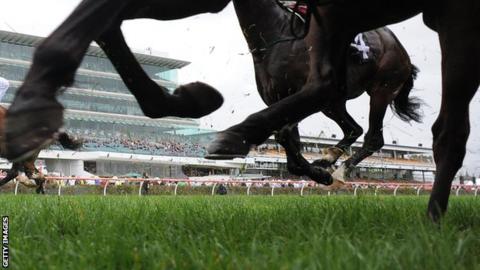 The British Horseracing Authority (BHA) has announced it will conduct a full review of the sport's equine anti-doping rules.
The decision was approved on Monday after the board received a report on the impact of recent decisions involving anti-doping cases in racing.
The independent disciplinary panel, introduced in 2017, provided impartial and independent scrutiny of the rules.
The BHA says a review is necessary to achieve clarity for all participants.
"We need to ensure that our rules are clear about what zero-tolerance means for the obligations on those responsible for horses and the penalties when the rules are broken," said BHA chief executive Nick Rust.
"We want our rules to be fair to all concerned and we need to make sure that there is an appropriate deterrent for those who might consider cheating."
The review will commence shortly and should be completed this year, with any proposals to change the rules needing approval by the BHA board.
Under current BHA rules, the trainer is responsible for any prohibited substance found in a horse in their care, regardless of intent or an individual's perceived integrity - this is strict liability.
As a result, the BHA does not have to identify the source of the prohibited substance to prove fault.
Analysis
BBC horse racing correspondent Cornelius Lysaght
Historically it's been something of a given that strict liability means trainers are responsible for positives from their horses full-stop, however accidental or indeed untraceable the source is, and they're consequently penalised, with potentially big bans.
The authority's newly-appointed independent disciplinary panel has questioned some of that, and in two particular cases - concerning trainers Philip Hobbs and Hughie Morrison - imposed lighter penalties than the rules recommend.
While this review is officially for "clarity", it will also make changes so that the rules - and the authority - will not be undermined in future doping hearings as they were with those of Hobbs and Morrison.