Ayr Gold Cup meeting abandoned because of waterlogging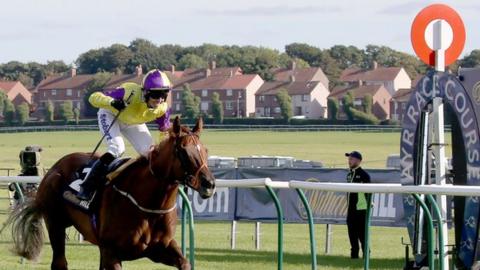 Saturday's Ayr Gold Cup meeting has been abandoned because sections of the course are waterlogged.
The previous two days of the three-day fixture had also suffered a similar fate because of the weather.
Clerk of the course Graeme Anderson expressed disappointment but said the course had taken too much water.
"It's just mud and moving around, it's not safe," he said. "If it was isolated we could move rails to avoid it but it's halfway across the track."
Anderson added: "It hasn't improved and we're forecast up to six millimetres of rain today.
"People are talking of Sunday but before we get into the logistics of that the forecast for Sunday is even worse.
"It's not warm, there's barely a breeze so the four hours between now and noon [for an inspection] wouldn't make a difference."