Kentucky Derby: Patch the one-eyed horse will compete in America's biggest race
Last updated on .From the section Horse Racing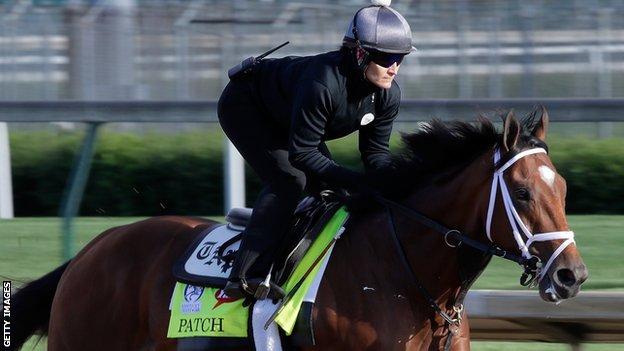 A one-eyed horse called Patch has been entered into the Kentucky Derby, America's biggest race, on Saturday.
Patch, trained by Todd Pletcher, had his left eye removed because of inflammation last year.
However, he finished runner-up in April's Louisiana Derby - his first graded stakes - after competing in his first race in January.
"It seems to never faze him - he's a remarkable horse to recover as quickly as he did," said Pletcher.
Patch is a 40-1 shot for the $2m (£1.55m) Kentucky Derby in Louisville, the first leg of America's Triple Crown.
"It's a credit to him and his professionalism that he was able to adapt so seamlessly," Pletcher added.