BBC Sport - AP McCoy pays emotional tribute to jockey JT McNamara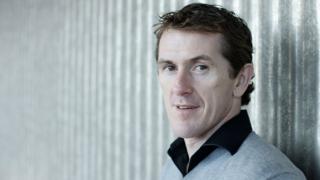 McCoy pays emotional tribute to McNamara
Sir AP McCoy pays an emotional tribute to Irish jockey JT McNamara, who has died aged 41.
The Limerick man, a father-of-three, was paralysed after a fall at the 2013 Cheltenham Festival.
"I would hate for him to be looking down on me at this moment in time because I've done nothing but cry all morning," said McCoy.
"He was every bit as experienced as me and talented as I am and he had a fall."