Jockeys avoiding whip penalties may earn BHA reward
Last updated on .From the section Horse Racing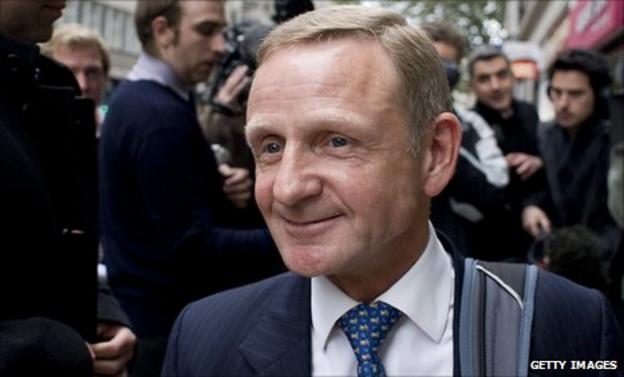 The British Horseracing Authority has hinted at rewards for jockeys who successfully adhere to
The BHA met the Professional Jockey' Association and National Trainers' Federation on Friday.
"We identified areas of common ground, including the need for greater use of discretion by stewards," the BHA said.
"It might include developing incentives for riders who do not breach the rules over a set period or number of rides."
PJA chief executive Kevin Darley described the meeting as "both positive and constructive" and commented: "A major issue for us is that stewards should be allowed to use their discretion when judging the ride of a jockey.
"The stewards must be able to interpret the rules and use discretion when they deem it appropriate.
"We are concerned that the penalties imposed on jockeys should be more proportionate. Jockeys also remain unhappy about the deduction of prize money.
"We look forward to reconvening in the weeks ahead when we would earnestly hope that a resolution to these outstanding matters can be found."
The rules were brought in following the death of two horses at the 2011 Grand National but have attracted widespread criticism.
"The implementation of the rules has been a challenge for us," said BHA chief executive Paul Bittar.
"Getting the proportion of the penalty aligned with the level of breach is the challenge we face."
Jockeys have claimed that penalties for breaking the new rules, announced in September before being amended the following month and again in November, are too severe.
The row over their implementation appeared to be simmering down before Christmas, but the controversy was reignited this month when over 100 days of suspensions, including a seven-day whip ban for Will Kennedy who won the prestigious Lanzarote Hurdle on Saturday, were handed down, seven of them following the weekend feature.
Bittar, who only took up his post on Wednesday, conceded that, while immediate changes were unlikely, the current levels of punishment did not fit the crime.
"By and large, the rules have been successfully implemented," he said.
"The biggest challenge now for us is getting the proportion of the penalties aligned when they breach the rules.
"What we've seen is that the number of offences has dropped by around 14% over the last couple of months.
"What's concerning us are the breaches that are one or two over - we've seen a big drop in cases where they are a significant number of hits over."