Winning trainer Donald McCain defends the Grand National

By Cornelius Lysaght
BBC horse racing correspondent
Last updated on .From the section Horse Racing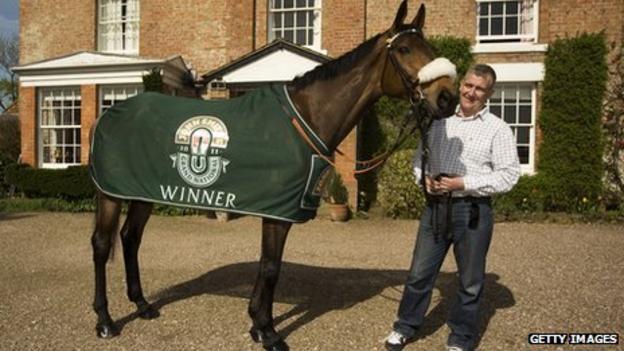 Donald McCain has mounted a spirited defence of the Grand National after making plans for four entries in 2012.
Protests followed when two runners died in 2011, but McCain, who trained Ballabriggs to victory, rejected the criticisms of "Once a year TV viewers".
"What happened wasn't Aintree's fault. In Dooney's Gate's case, it could have taken place on any course at any time."
McCain plans to enter Fabalu, Weird Al and Wymott, as well as the defending champion Ballabriggs on 14 April.
Ballabriggs, owned by businessman Trevor Hemmings and now 11 years old, has not raced since his two-and-a-quarter length defeat of Oscar Time.
But McCain, whose father Ginger died in September, having won a record-equalling four Grand Nationals, most famously his three with the great Red Rum, indicated that his horse is well on target.
"His whole season is about getting him back to Aintree fit and well," said McCain, trainer of 106 horses at his base at Cholmondeley, Cheshire.
"He's started fast work this week and has done plenty of cantering. I would like to give him one or two runs before going back there, and he'll tell me when he's ready."
Reflecting on last year's success, when Ballabriggs' own welfare came under scrutiny, McCain added: "I wish once-a-year TV viewers had been able to come here to see him the next day. He looked a million dollars, outstanding, out on the lawn and not a scratch on him.
"Of course he was tired - a marathon runner is tired after giving their all as he did - but he's fit and trained to do that, and was fine. We took the oxygen afterwards because it was offered, but it wasn't worth a carrot."
This year's field will face the usual number of obstacles, but three of them have undergone modification following last season's dramatic running.
McCain backs the decision to make the changes but is unsure what difference they will make.
"Credit to Aintree for doing something which they think is best for the future of the race," he said. "But, with horses racing, there will always be accidents whatever they do.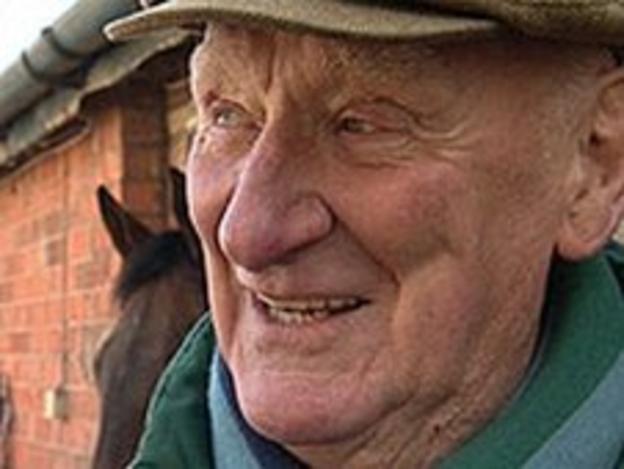 "Hopefully we can now draw a line in the sand, and say this is the Grand National and leave it alone from now on."
Donald will be there with his family at Aintree on the first day of the Grand National Festival in April to see a one and half times life-sized bust of his late father unveiled.
The bronze statue of the Ginger McCain, commissioned by the racecourse to celebrate the man who trained not only Red Rum but 2004 winner Amberleigh House, will be placed on the mound overlooking the parade ring at Aintree.
"When Aintree discussed the idea with us, we were thrilled that they had chosen to commemorate Dad's achievements with a bronze portrait bust," said McCain Jnr.
"It is fitting that it will be sited at Aintree, a place he held dear to his heart."