Grand National meeting: BBC to show 100-year-old film

By Angus Loughran
Racing pundit
Last updated on .From the section Horse Racing
Excitement is building ahead of the 164th running of the Grand National on Saturday.
And a unique insight has been discovered by racing pundit Angus Loughran after he found the oldest unseen footage, dating back 100 years, of the famous four-and-a-half mile race.
He has allowed the recording to be used for a TV programme about the Aintree marathon's colourful history.
Here, he outlines the background to a fascinating glimpse into the archives.
It was at Graham Budd's sports memorabilia auction in London on 20 November 2007 that I bought lot 90, a 16mm film can of the 1911 Grand National for £350.
Although a punt, it was a purchase I was delighted with because I knew it had not been seen before and I was aware it was 96 years old and the oldest footage of the Grand National, one of the nation's great sporting events.
That auction always throws up some excellent items and I bought some other lots to add to my collection, but it was lot 90 that gave me the greatest pleasure.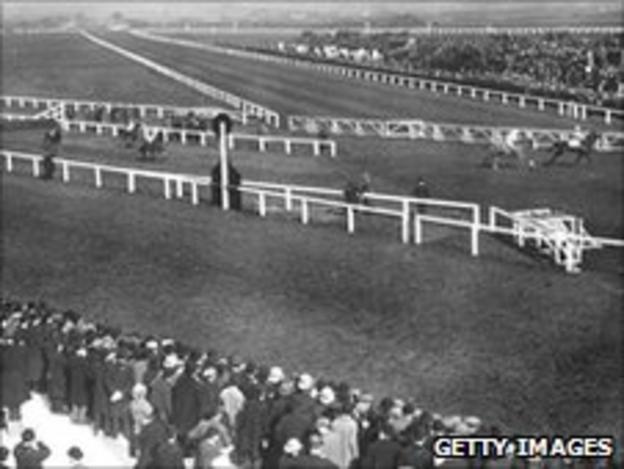 After finding a way to watch the film, I quickly realised I had bought a piece of racing history that had previously been owned by the Topham family, and to the best of my knowledge had never been shown in public before.
When I first watched, it was surreal as so many of Aintree's distinctive features remain, albeit with major modernisation.
The race itself was run on bottomless ground after heavy rain and Glenside was probably a fortunate winner.
In the end, he came home unchallenged as only four of the 26 runners finished and three were remounted, including the unlucky Rathnally who lost his chance when brought down at Bechers Brook.
This reminded me of Red Marauder's National triumph 10 years ago when he defeated Smarty in a race with only four finishers, including two who were remounted. Nowadays this would be impossible as remounting is no longer permitted.
The parade before the race showed little change, while shots in the paddock and at the start and finish offer a great insight into what it was like 100 years ago.
I love the Grand National and have a near complete set of racecards for the big race going back to 1919 when Poethlyn, ridden by Ernest Piggott - Lester's grandfather - won the race on its return to Aintree. The same horse won the final National held at Gatwick the previous year.
I decided it would be best to keep my footage until 2011, when the impact of offering to the general public would be far greater. When approached by BBC Leeds' Tony Parker two years ago in Sheffield, I stressed I would only release it for showing in 2011.
I am delighted that The Big Flutter, which will include the 1911 footage, will be seen by BBC viewers over 2011 Grand National weekend and I hope they will get as much pleasure out of this historic footage as I have done. Enjoy!