Liam Ansell scores twice as Great Britain men draw with Germany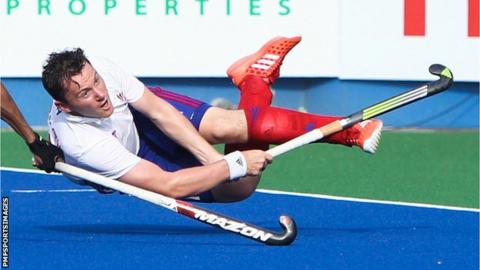 Liam Ansell scored twice as Great Britain finished off their European tour with a thrilling 5-5 draw against Germany.
Team-mate Luke Taylor looked to have grabbed a winner for GB before Germany equalised in the final seconds.
Alan Forsyth marked his 150th combined international game with the opening goal while Chris Griffiths also scored.
It was GB's second draw with Germany in as many days following a 1-1 scoreline on Thursday.
They had previously drawn and lost against Belgium before playing an uncapped match with the Netherlands on the tour.