Great Britain men draw 1-1 with Germany on European tour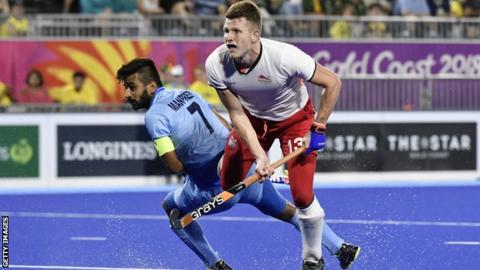 Great Britain drew 1-1 with Germany in Cologne in the fourth game of their European tour.
Luke Taylor claimed his second goal in two games for Britain, after scoring in Saturday's 3-2 defeat by Belgium.
The defender, 23, put Britain ahead after 23 minutes, but Mats Grambusch equalised three minutes later.
GB, who drew and lost against Belgium before playing an uncapped match with the Netherlands, end the tour against Germany on Friday.