Sultan Azlan Shah Cup: Ireland beaten 4-1 by India in last game in Malaysia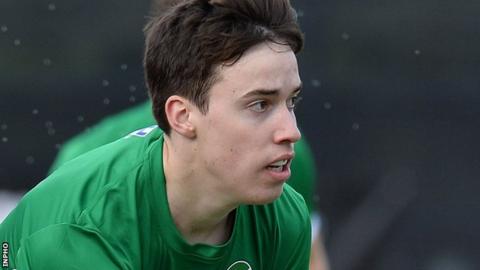 Ireland's campaign in the Sultan Azlan Shah Cup in Malaysia ended in defeat as India avenged their 3-2 loss on Friday by earning a 4-1 win over the Irish.
With Craig Fulton's Irish suffering in the heat and humidity, India led 2-0 at half-time after goals by Varun Kumar and Shilanand Lakra.
Kumar's penalty corner extended India's lead with Gurjant Singh making it 4-0.
Julian Dale opened Ireland's account before they had to withstand further late Indian pressure.
India's victory earned them fifth place in the tournament as Ireland finished sixth overall after five defeats and Friday's sole victory
Ireland went into the game under-strength with Eugene Magee, Sean Murray and Stephen Cole all suffering illness after Friday's game.