World League 2: Ireland men learn schedule for Stormont qualifiers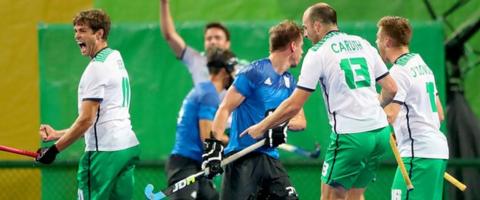 Hosts Ireland will face Ukraine, Austria and Italy in their opening group at the World League 2 tournament in Stormont in March.
The top two teams in the eight-strong tournament will progress to World League 3 when qualification for the 2018 World Cup will be up for grabs.
Ireland will face Ukraine in their opener on 11 March, Italy on 12 March before taking on Italy two days later.
The knockout stage will begin with quarter-finals on 16 March.
The semi-finals and matches to decide fifth to eight places will take place on Saturday, 18 March with the final on 19 March.