Ireland women beat Scotland 2-0 in series opener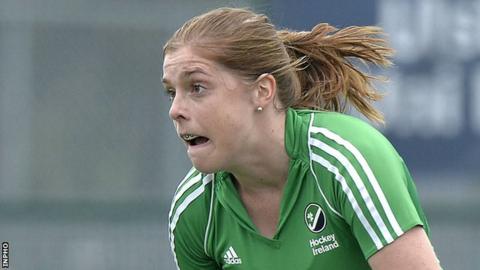 Katie Mullan and Emma Russell were Ireland's scorers in a 2-0 victory over Scotland at Clydesdale Hockey Club.
Sunday's match was the first of a three-game series between the nations, with further fixtures scheduled for Tuesday night and Wednesday afternoon.
Ireland captain Mullan got the final touch to give her side a 17th-minute lead while Mullan found the net less than five minutes later to make it 2-0.
Irish goalkeeper Grace O'Flanagan produced a number of fine saves.