Simon Mantell rescues Great Britain against Belgium in Four Nations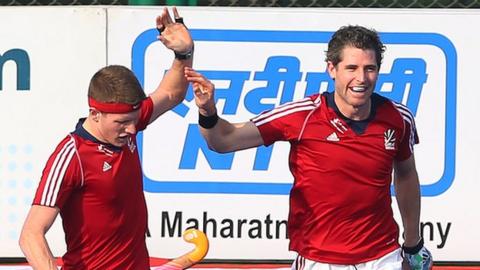 Simon Mantell scored a last-minute equaliser as Great Britain drew their final Ergo Masters Four Nations Invitational game against Belgium 2-2.
First-half goals from Elliot van Strydonck and Sebastien Dockier put Belgium in a commanding position.
But Mantell scored twice in the fourth quarter to ensure Britain went unbeaten in the tournament in Dusseldorf.
They beat Netherlands 3-0 on Saturday, after drawing 1-1 against Germany on Thursday.
Head coach Bobby Crutchley said that it had been a "superb" competition.
"It's an excellent tournament against three of the best teams in the world," he said.
"We've been reminded of what we need to work on and we're in pretty good shape for the challenges ahead."
The final game between Netherlands and Germany will determine the group placings.