Ireland beaten 3-0 in opening match against United States
Last updated on .From the section Hockey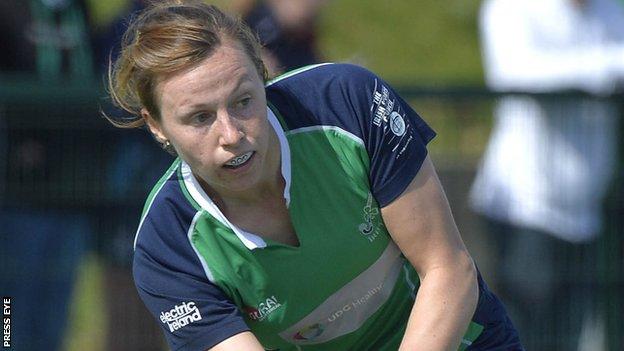 Ireland's women's team lost 3-0 to the United States in the first match of a three Test series.
The matches are part of both teams' preparations for next month's World League semi-finals which have Olympic Games qualifying places at stake.
Ireland will be in the same group as the USA in the 10-21 June tournament which takes place in Valencia in Spain.
Julia Reinprecht netted the US opener in the 12th minute while Kat Sharkey scored twice in the second half.
The teams meet again at the USA squad's Spooky Nook training facility in Pennsylvania on Tuesday.
Ireland coach Darren Smith is leaving after World League 3 with his assistant Graham Shaw taking over in the top job.