Ireland narrowly beaten by Scotland in Edinburgh
Last updated on .From the section Hockey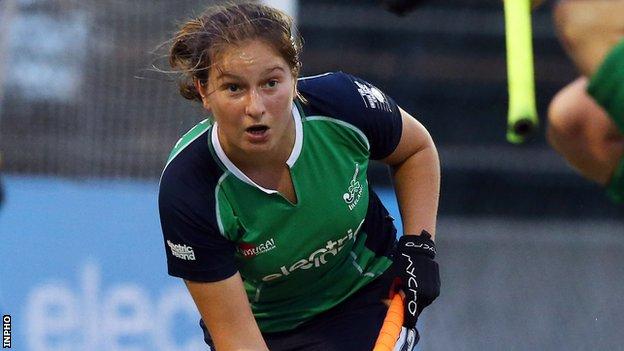 Ireland were beaten 4-3 in the last game of their two-Test series against Scotland in Edinburgh on Tuesday.
Niamh Atcheler latched on to a saved Audrey O'Flynn penalty corner to give Ireland the lead with Nikki Kidd equalising from a penalty corner.
Clement put Scotland ahead but Lisa Jacobs, who scored late on in Monday's 2-2 draw, levelled matters again.
Ali Bell and Holly Cram secured the Scots win despite Atcheler's second score near the end.
"These two games have been invaluable for us," said Ireland coach Darren Smith.
"We were able to see some new players in the international environment and doing some good work. "