Guernsey beat Truro 4-1 to make HA Trophy quarter-final
Last updated on .From the section Hockey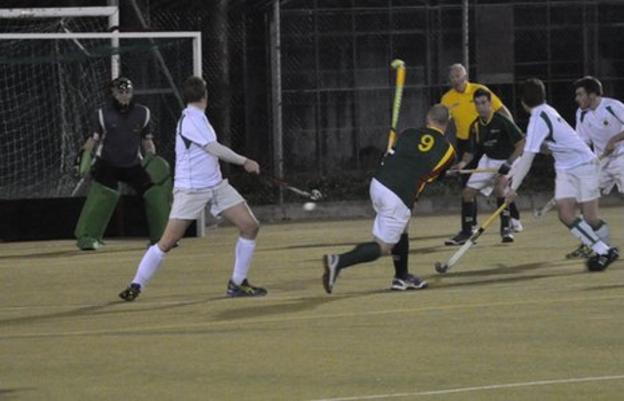 Guernsey's dream of winning the HA Trophy for a second time is still alive after a 4-1 win over Truro.
Andy Whalley, Adam Cox, Josh Kendal and captain Matt Watson scored the goals for Guernsey as they aim to repeat their success of 2009.
"I'm really delighted, it's another game where we've scored four goals," player-coach Whalley told BBC Guernsey.
"It was a nervy game at times, 1-1 at half time and they struck the crossbar but our boys dug deep."
He continued: "First half we had all the play, they only equalised on the stroke of half time, and we knew that we were going to have to score more than one goal to win it.
"We pushed on well and eventually it just told."
The island side are the first team into the draw for the quarter-finals, which is due to take place next month.
"I'm delighted as it gives us a real focus for the next couple of months.
"The next round's probably not until the beginning of March, so we've got two months to prepare.
"We'll have the quarter-finals, two weeks later the inter-insular, and hopefully, if we get through the quarter-finals, we'll have the semi-finals two weeks after that.
"It's only good teams from now on and we'll relish it," he concluded.